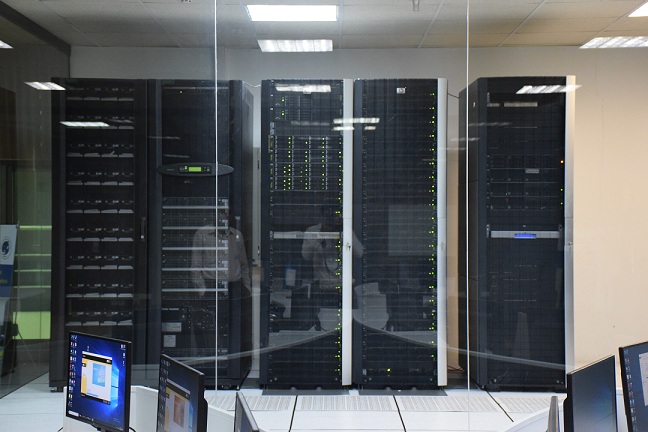 Super Computing Research and Education Centre (ScREC)
Supercomputing Research and Education Facility is a Centre of Excellence in High Performance Computing with a mission to support the research and development efforts at National University of Sciences and Technology (NUST)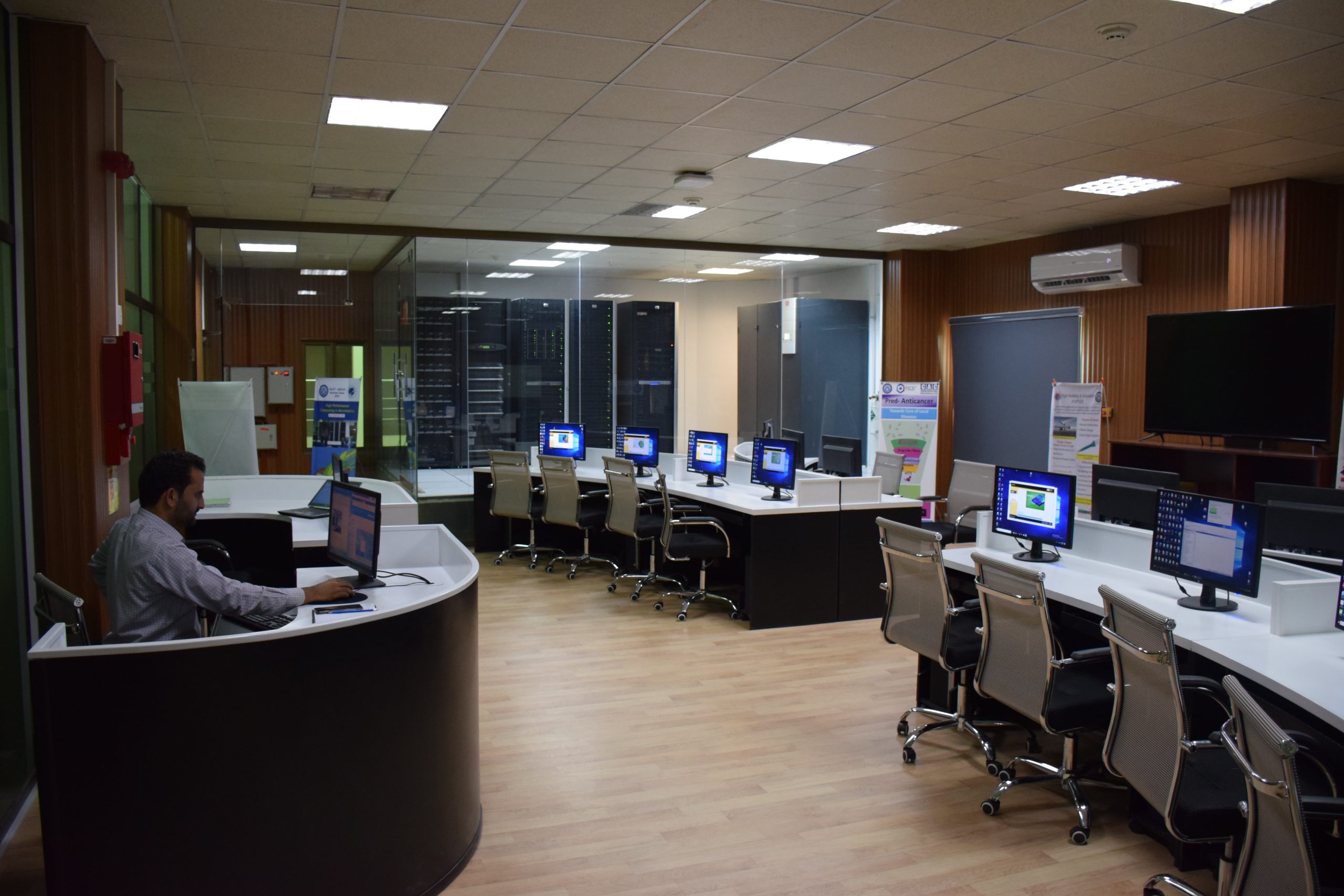 Super Computing Lab
Supercomputing lab is a part of Supercomputing Research and Education Centre. This lab has a capacity of 20 computer desks. This lab provides computer terminals to researchers who run simulations on supercomputer. Researchers use these terminals to remotely access supercomputer for their research work. Lab is also utilized for dedicated training sessions on supercomputer.
MS Research Lab
MS Research Lab has a capacity of 60 research desks with a room for expansion to 70 desks. All the top-notch research facilities are available in the lab. The dedicated research lab for MS students provides congenial environment for education and research. Each student is allocated a dedicated research desk along with a locker to keep his belongings.
General Purpose Teaching Lab
General purpose computing lab has a capacity of 40 computer desks. The lab is primarily used to conduct teaching lab. SINES is a graduate school and a research centre with only MS and PhD degree programs with no credited teaching labs, however, our faculty encourages students to attend practical lab sessions to correlate theory with practical work. Lab is also utilized to conduct hands on trainings on research software, seminars, workshops etc.
Computational Aeronautics Lab (CAL)
The history of Computational Aeronautics Lab can be traced back to the origins of Research Centre for Modeling & Simulation. Prof. Dr. Khalid Parvez laid the foundation of this research group with the name of 'Fluid Flow & Structures'. Over the years, the group evolved and reorganized into Computational Aeronautics Lab (CAL). Currently, CAL is headed by Dr. Adnan Maqsood. The scope of CAL includes aerodynamics, flight mechanics and control related investigations in aeronautics, astronautics, aerospace, unmanned vehicle design, and wind energy. Allied topics are also visited from time to time.
Computational Drug Design Lab (CDD)
SINES commenced the journey of computational drug design back in 2012. Currently, Computational Drug Design (CDD) research team is composed of 06 doctoral and 12 master students. Following a holistic pharmacoinformatic approach, computational drug design research team combines multi-dimensional annotation, structural modeling of proteins, structure-based drug design, chemometric and machine learning approaches to develop predictive computational systems for transporters, proteins and ion channels. Major purpose of these activities is to design and optimize lead structures with respect to their efficacy and toxicity and to develop multiscale simulation systems for the prediction of drug-efficacy and drug-induced toxicity.
Immersive Interaction Lab
he gap between real world and the digital content has always existed but is narrowing rapidly. Human interaction with digital content in the cyberspace can be made more intimate through incorporation of senses that are not conventionally used in our everyday interaction with computers such as the sense of touch, balance, etc. Immersive interaction lab aims to investigate avenues of multimodal interaction for increased immersion in various application domains. We explore opportunities to generate enhanced and enriched experiences through immersive visualization and multiple interaction channels. The areas of research interest of the lab members include virtual/augmented/mixed reality, haptic interaction, brain-computer interfaces for simulation, education and training.